ARMADA INSPECTION SERVICES FEES
Contact Armada Inspection Services at:
or give Richard a call;
613-802-8068
Armada Inspection Services Fees start at $385, proving every day that quality is not expensive.
Our inspection team is available 7 days a week, including evenings and weekends to help you.
Our clients receive their detailed PDF report by email the same day as the inspection.
(Inspections conducted later in the day result in your detailed report waiting for you in your email well before 8 am the next morning.)
We make sure you know the whole story the home has to tell, the Good, the Bad, and the Ugly, when it matters most. 
Inspection Type

Cost *

 

Single Home/Townhouse/Semi-Det/Condo:  up to 2,500 sq ft

$385

 

Single Home/Townhouse/Semi-Detached: 2,501 – 3,500 sq ft

$445

 

Single Home/Townhouse/Semi-Detached: 3,501 – 4,500 sq ft

$570

 

Duplex (Single Unit)

$475

 

Duplex (Both Units)

$625

 

Homes Larger Than 4,500 sq ft

By Quote +

 

Cottage Inspection (3-Season)

$385

 

Add Thermal Exam to any Home Inspection

$100.00    

INCLUDED

 

Add OCRMI Ultra-Short Radon Test to Home Inspection

$100.00    

INCLUDED

 

Exterior Maintenance Inspection of Home

 $220

 

Rental / Lease Inspection

 $300

 

Surcharge for structures built 1920 or older

+ $60

 

**If we complete both your pre-listing and pre-purchase inspections, a 20% discount will apply to the second inspection completed.

 

 
 

 

 

* Square Footage measurements are based on Gross Square Footage of the structure, which include structural areas such as basements, crawlspaces, sun-rooms, enclosed porches, and attached garages, etc.

* All inspection fees must be paid before the inspection report will be accessible.

* All inspection fees are subject to HST. 

* Inspections can be paid by Cash, E-Transfer, or Credit Card thru SQUARE.

+ Fee is based on size, features, and complexity of the home.  

 

Please note that inspection fees are subject to change. The prices listed on this page are always current.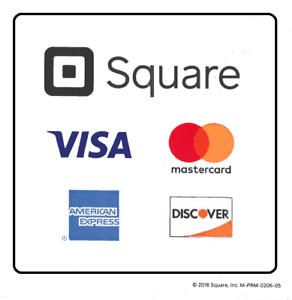 Armada Inspection Services provides Professional Certified and Insured Home Inspections, Thermal Imaging Inspections, Radon Testing, System Specific Inspections, and WETT Inspection services to all area of Leeds-Grenville and beyond, Athens, Brockville, Cardinal, Carlton Place, Delta, Gananoque, Iroquois, Kemptville, Kingston, Mallorytown, Merrickville, Morrisburg, Perth, Prescott, Rideau Lakes, Smiths Falls, Spencerville, Westport and every area in between.
Our service area covers 100 Kilometres in any direction. We gladly assist clients outside this area for a small additional fee.