Armada Inspection Services is Certified, Licensed, and Insured
Professional Certified Home Inspector Serving Brockville & Area
We are proud members of the Ontario Association Of Certified Home Inspectors (OntarioACHI)
We gladly provide quality Masks, Gloves and Sanitizer for all our clients and their realtors when needed.
"Your Home & Property Inspection Specialists"
Choosing an Inspection Team that answers only to you, an inspection team that has the training, knowledge & experience, providing you with the same details they would provide their own family, means choosing someone you can trust to impartially provide you with a comprehensive investigation of the home's major systems and components—without concern for the interests of any other party involved.
We inspect every home as if it was for Family, Friends, or Ourselves, and we do the same for our Clients.
As a Premier Service Home Inspector serving Brockville and beyond, we prove every day that quality is not expensive.
                                                                                    OTHERS
Homes up to 2,500 sq ft –

$385         

$475 
Homes up to 3,500 sq ft –

$445       

 

$524
Our inspection team is available 7 days a week, including evenings and weekends to help you any way we can.
Our clients receive their detailed PDF report by email the same day as the inspection.
(Inspections conducted later in the day result in your detailed report waiting for you in your email well before 8 am the next morning.)
Every Inspection INCLUDES Radon Testing, Thermal Imaging Inspection, and Carbon Monoxide Leak Testing, because it's the right thing to do.
Book Your Inspection Today
   Call or Text:

613-802-8068
* Pre-Listing Home Inspections: 
OUR Pre-Listing Home Inspections are always fully transferable to the Buyer.  A great selling feature that regularly generates competing offers.  "Standard" pre-listing inspections by other companies are NOT. Don't make the mistake of thinking they are. 
* Pre-Purchase Home Inspections:
Our Home Inspections tell you the good, the bad, and the ugly. They include all the details that need immediate attention and that may be expensive to deal with. Maintenance can be time consuming and sometimes expensive but it's well worth it's weight in gold when it comes to keeping a home in great condition. Our clients are well informed of every aspect of the home condition. 
* Post-Purchase Inspections:
With the current real estate market often making it difficult to submit an offer with conditions, we always suggest that clients consider a post-purchase home inspection. Just because you took possession does not mean you are "stuck" with significant issues you find after the fact. Sellers are obligated to inform buyers of all structural and safety related issues. If there are issues that were hidden or issues you were not made aware of then you may be in a very strong legal position. Having a home inspection that identifies these issues will be invaluable to your attorney, and if there is nothing serious found you will know substantially more about the home.
* BGRS Relocation Services:
Richard has substantial first hand knowledge of the Brookfield moving experience. His team is here to help any way they can.
Also available:
System Inspections by Red Seal & TSSA Certified & Licensed Technicians (HVAC, Geothermal, Hydronic, Plumbing, W.E.T.T.) by Appointment
We make sure you know the whole story the home has to tell, the Good, the Bad, and the Ugly, when it matters most. 
Our Inspection Team completes all Home Inspections to the Nationally Recognized & Tough
Canadian CSA-A770-16 Home Inspection Standard
Our Home Inspections include a thorough examination of the;  
*Site/Lot   *Roofing  *Exterior  *Structure  *Electrical  *Heating & Cooling Systems  *Insulation  *Plumbing  *Interior  *Life Safety Systems  *Fire Safety  *Pools, Spas & Hot Tubs.
Then we go farther, adding:
+ Infrared Thermal Imaging Inspection, Included
+ Radon Testing & Inspection, Included
+ Carbon Monoxide Leak Testing, Included
We combine our extensive certification, knowledge of Ontario Building Codes, ESA, and TSSA codes, and investigative procedures with the best diagnostic equipment available. 
We use FLIR Thermal Imaging Cameras. Nikon, GoPro and Ferret Cameras. TPI Gas Analyzers. Corentium Pro Radon Detectors. FLIR Moisture Meters. EXTech Anemometers. TPI Digital Psychrometers. Ridgid Borescopes. Fluke & Klein Electrical Meters & Testers, and more.  Note: The majority of this equipment is not required to perform a 'standard' home inspection. (something we simply do not do).
As a Premier Service Home Inspector serving Brockville and beyond, our comprehensive inspection reports identify the true condition of the home in an easy to read PDF format with color photos, thermograms, and descriptions of all details, providing you with the information you need when you need it most. Our inspection team has over 40 years of trade, technician and insurance industry experience which they use to ensure their clients are well represented.
What Our Clients Say:
"A true professional, the service far exceeded our expectations. The truly comprehensive home inspection was invaluable in our decision to purchase. I can't recommend Armada Inspection Services more highly. "
– – – – – – – – – –
"What a great experience! Richard is knowledgeable, did a thorough inspection and was able to give suggestions when asked of how to get stuff done to help us plan for potential problems down the road. Would highly recommend his services!"
🙂
"Highly recommend Armada Inspection Services. Easy to book with, great communication, highly detailed and professional. Extremely thorough. And all for a great price! Very happy with our home inspection. Thanks Richard!"
"Richard was great and provided a very detailed report. Thanks to him we avoided buying what would have been a big money pit! Would highly recommend him."
"This is our second time using Armada Inspection Services and definitely give them a 5 star. Outstanding attention to detail. Amazing service! Very professional, personable and thorough. Your obvious experience and enthusiasm gave us the confidence that we were making an informed decision. Your charming personality really put us at ease in this stressful process of purchasing our home. We really couldn't have wished for a more knowledgeable, helpful and friendly inspector."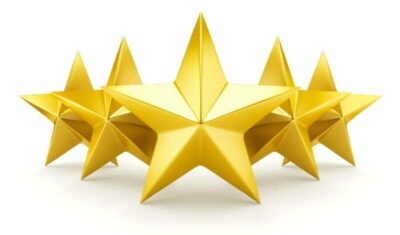 "Husband and wife team, two for one special. Very detailed oriented, experienced, keen, great vision and knowledgeable in home inspections, products and home services. Able to provide you with a detailed report of issues and also recommendations for remediation. A pleasure to work with. Highly recommended. . "
– – – – – – – – – –
"Amazing all round! Only one who offered radon testing for the same price. Did an extremely thorough job and actually ended up finding some things that saved us A LOT of money down the road (since we were able to counter our original offer)
An Example of What We Do
THE INDUSTRY 'STANDARD'

OUR STANDARD

ELECTRICAL OUTLETS: Check a representative number (1) in each room.

ELECTRICAL OUTLETS: We check EVERY accessible outlet throughout the home.

WINDOWS & DOORS:  Check a representative number (1) in each room.

WINDOWS & DOORS:  We check EVERY accessible window & door in the home.

CEILING TILES: Inspectors are NOT required to move suspended ceiling tiles.

CEILING TILES: We move suspended ceiling tiles all the time.

POOL/SPAS/HOT TUBS:  Inspectors are NOT required to inspect, including fencing.

POOL/SPAS/HOT TUBS:  We inspect all safety related aspects, including fencing.

REGULATIONS: Inspectors are NOT required to determine compliance with regulatory requirements (codes, regulations, laws, ordinances, etc.).

REGULATIONS: We identify issues that represent a safety, functionality or significant cost issue to our clients. We have significant knowledge of Building Codes, ESA & TSSA Codes, and Local Bylaws.

HEATING SYSTEMS: Inspectors are NOT required to inspect heat exchangers or system safety.

 

HEATING SYSTEMS: We inspect ALL gas appliances for Carbon Monoxide leaks and related issues. If we suspect an issue such as a leaking or cracked heat exchanger, you will know. A furnace can cost on average $5,000 to replace.

ISSUES FOUND: Inspectors are NOT required to determine methods, materials, or costs of corrections, (made easy for the many without experience).

ISSUES FOUND: We provide recommendations and advice regularly, we have the experience to back it up.
Professional Realtors don't want their clients buying a property that has needed repairs and expenses they didn't know about up front. Clients making informed decisions makes them happy. Professional Realtors work with their clients no matter how long the buying process may take. It's what they do. 
 When buying a property, clients deserve to know what the true condition of the home is and what can be repaired and what can't. They deserve to know if the home has high end mechanical equipment that was simply installed poorly. When we explain the condition of the property to our clients, letting them know the good, the bad, and the ugly, and they have that grateful smile on their face, we know we did our job, and that makes us happy. It's what we do.
As a Premier Service Home Inspector serving Brockville and beyond, we provide Honest, Reliable, Trustworthy Information, Assistance and Advice.
"They sold you a two story home!
One story before the sale, and another story after the sale closed."
REAL ESTATE NEWS:
There has been unprecedented real estate activity in this area by individuals from high density areas such as Toronto and Montreal, trying to find a safer place to live. In an effort to compete, buyers are choosing to submit offers without conditions, often paying tens of thousands more for homes with potentially serious issues or expensive repairs required. (Recently a home went for $147,000 over list.)
As a buyer you still have legal rights: I recently completed a post-purchase home inspection for a couple after they closed on their home purchase. They wanted to know what they bought, even though they said it was too late for them to do anything about it. They were surprised to learn that they still have legal rights after the purchase. The 'Limitations Act of Ontario' says you do. Their realtor never told them. If a property seller hides issues or misrepresents a property to a buyer then you may have legal grounds for compensation. A home inspection can be your first step in this process. Our detailed inspections can uncover 'Latent Defects' which you have a legal window for recourse typically lasting 2 years from the time the issue is made known to you. It is also a good way to find out what maintenance needs to be looked at in the near future. 
We have NO Credit Card fees. (others are adding 2.5 – 3%)
We have NO additional Mileage charges for our area. (haven't you paid enough already? Some don't think so…)
Our Inspection Team takes an average of 2-4 hours at a home, longer if needed.
"STANDARDS" are the minimum standard, just like the Ontario Building Code. Our comprehensive and detailed inspection process takes an average of 3 to 4 hours at the home, or longer. Our job is not complete until we have been as thorough as possible. We make sure any concerns you may have are addressed. This is our priority.
Our inspection team has well over 40 years of trade, system and insurance industry experience which they use to ensure clients are well represented. Clients receive their detailed report by email the same day as the inspection. Inspections conducted later in the day result in your detailed report waiting for you in your email well before 8 am the next morning. Want to discuss the report or have questions? For a Home Inspector serving Brockville and area just give Richard a call, or send an email, anytime. 
Armada Inspection Services Ltd. provides Professional Home Inspections, Thermal Imaging Inspections, Radon Testing, System Specific Inspections, and WETT Inspection services to all areas of Leeds-Grenville and beyond. Home Inspector serving Brockville, Cardinal, Carlton Place, Delta, Gananoque, Hill Island, Iroquois, Kemptville, Kingston, Mallorytown, Merrickville, Morrisburg, Perth, Prescott, Rideau Lakes, Smiths Falls, Spencerville, Westport and every area in between. Please visit our Inspections and Pricing pages for more details.
Our service area covers 100 Kilometres in any direction. We gladly assist clients outside this area for a small additional fee.
Contact Richard directly at:


613-802-8068

  
or

 

email:

 

 
Choosing A Home Inspector:
Are they Certified, Licensed and Insured?

Do your research. Call and speak to the inspector you choose. 

If you ask a realtor about home inspectors they should give you multiple names to choose from.

Choose an inspector that will not tolerate a realtor saying

"Don't you cost me my commission!"

Radon is a dangerous and radioactive gas that causes cancer. Is free radon testing included?

Thermographic Building Investigators are specially trained to detect and identify problems, using state of the art FLIR Thermal Cameras (not the little laser thermometer from Canadian Tire).

If the inspector says that they do WETT inspections make sure to ask to what level of inspection. 

WETT Level 1 "code compliance" inspections have no place in a real estate transaction.

They do not prove or test the appliance for functionality and can leave you spending thousands

$$

on repairs or lawyers. If an issue stares them in the face they will simply report that they recommend a WETT Technician look at the issue. Instead, why not have an actual WETT Technician conduct a level 2 inspection for the same cost?

Certified Septic Companies pump and wash the tanks, inspect, and flow test the field as part of a septic inspection. How can anything less then that be considered a "septic inspection" and charge you the same?

Try not to leave shopping for an inspector or a realtor to the last minute.

If you choose another inspector and find issues after you move in that were not in the inspection report, then speak to your inspector to find out why. If your still not happy, then call Richard to discuss and review your report. It will not be the first time, and Richard never charges for the service. You've been through enough already.

You don't have to choose wisely, but you can wish you did.